PRINCESSA Detox Gummies
With a long history as a home remedy for decades, apple cider vinegar has always been the apple of our eyes, and now it is infused into our yummy PRINCESSA Detox Gummies! You no longer have to prepare the beverage; munch on a gummy or two to reap the benefits of consuming apple cider vinegar!
From: $ 29 Excl. GST / month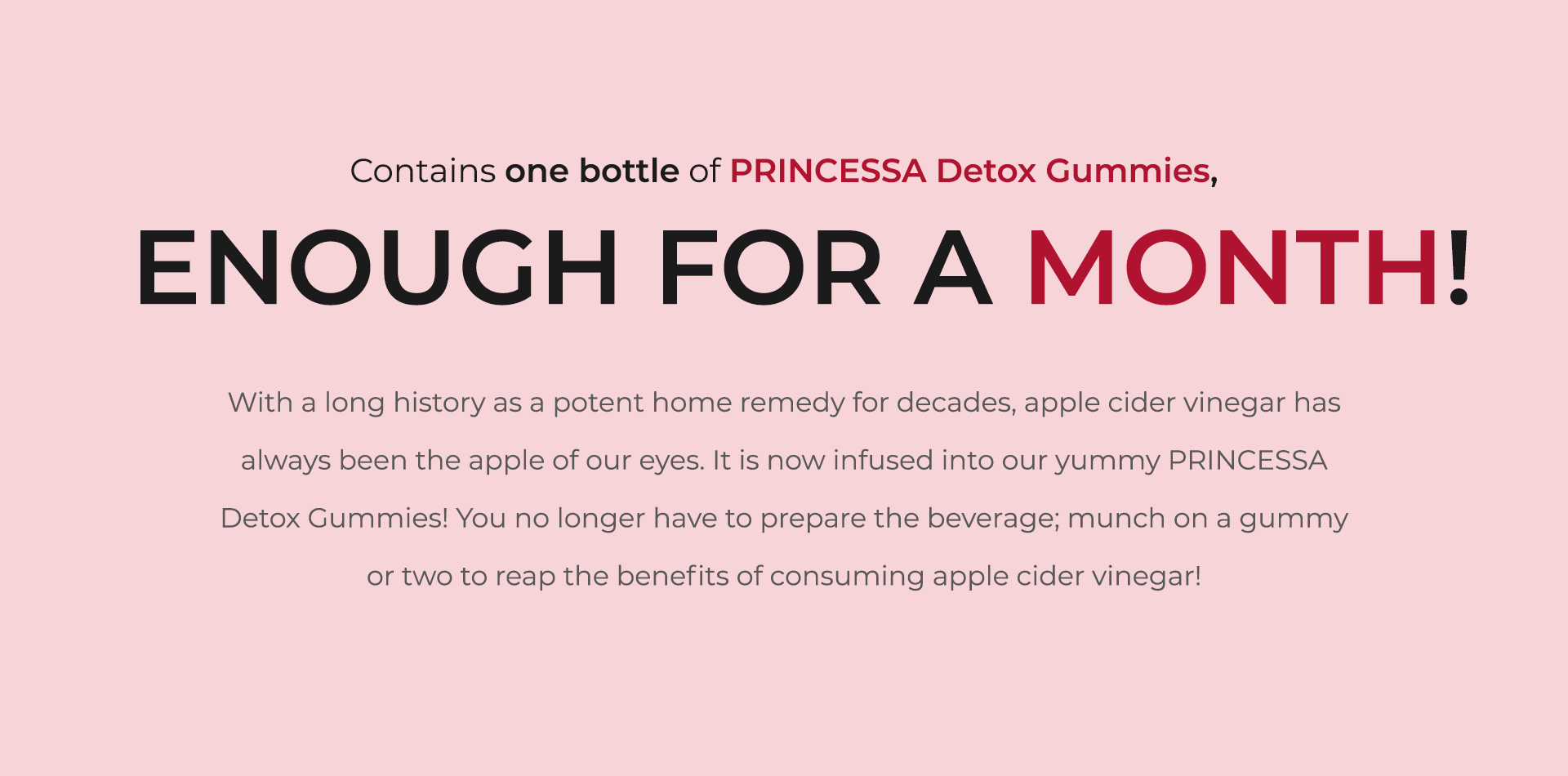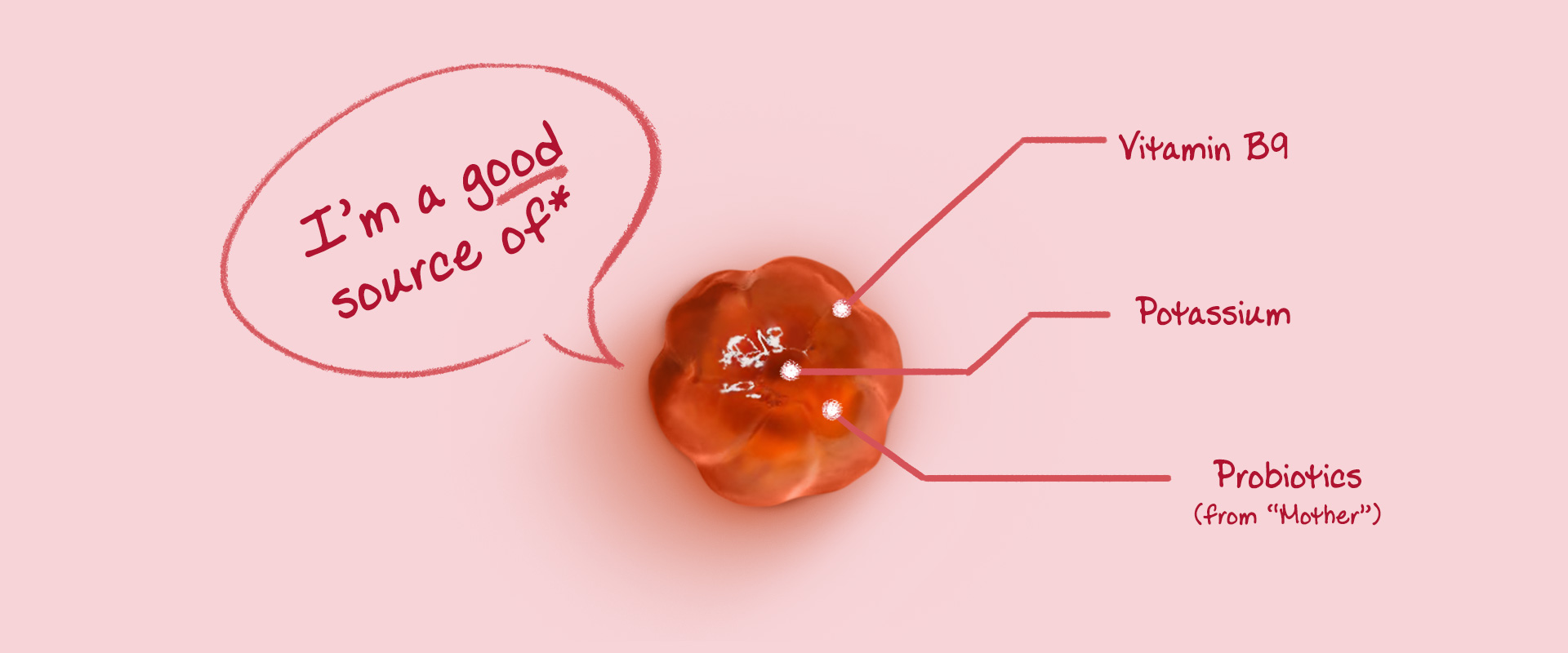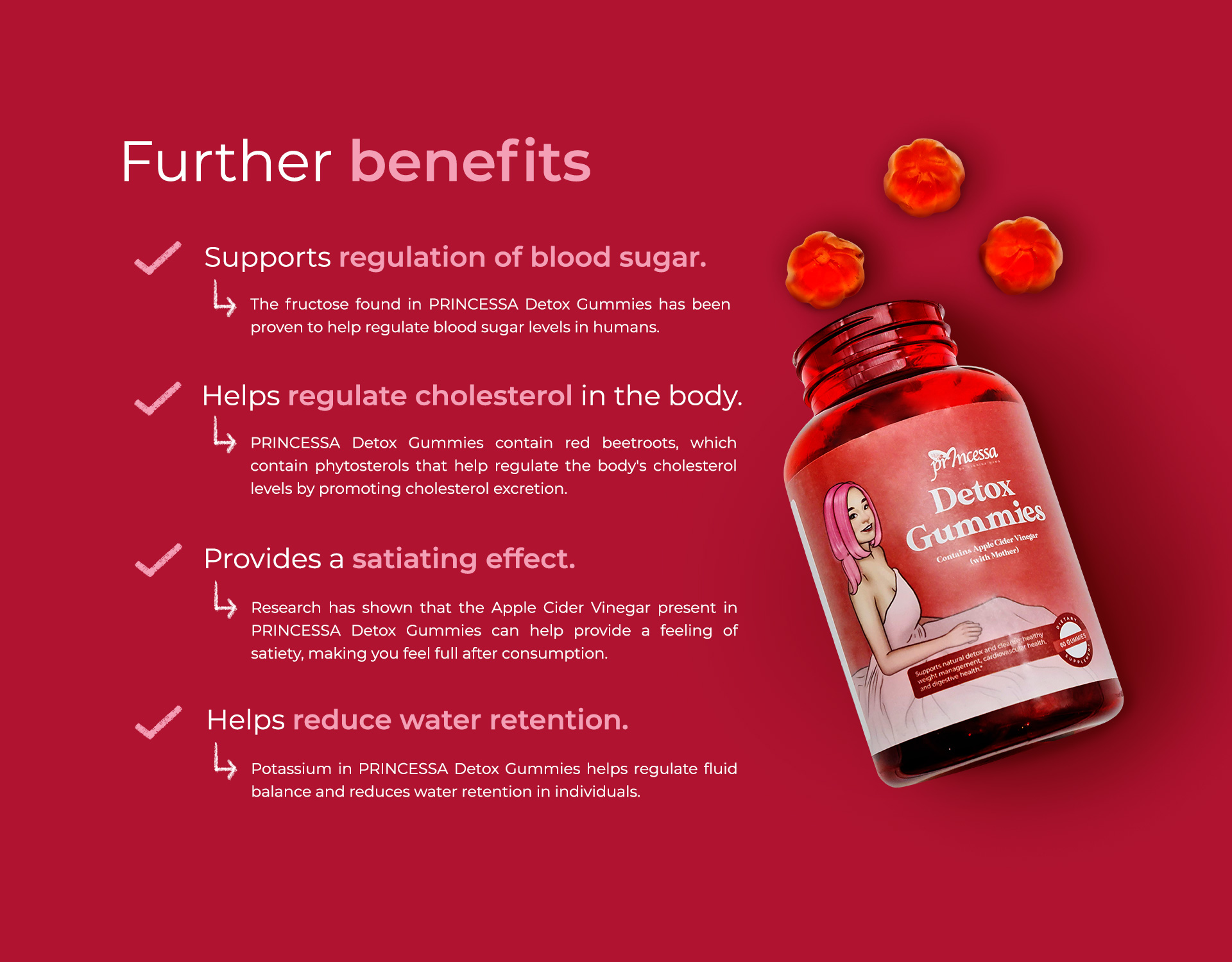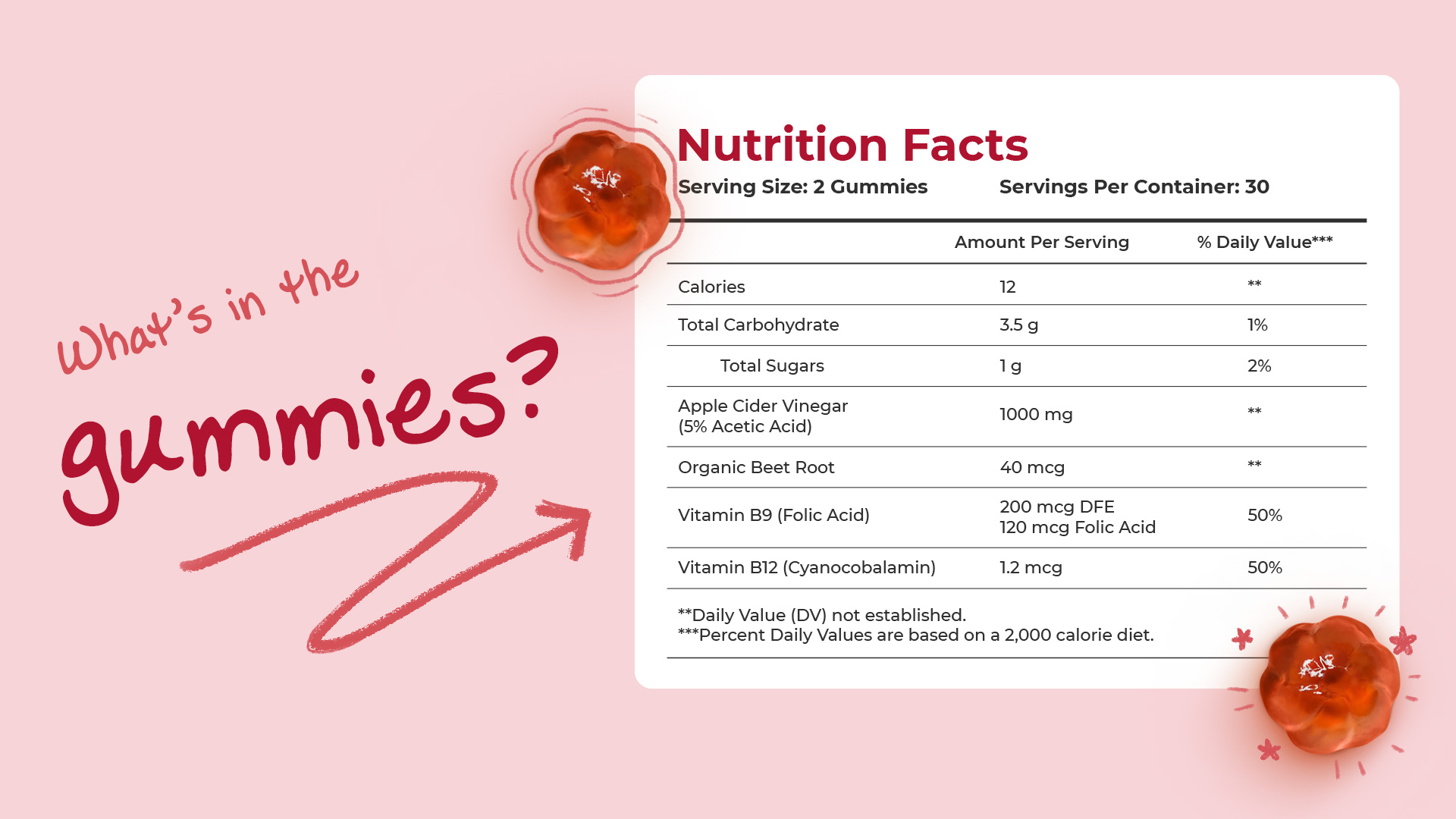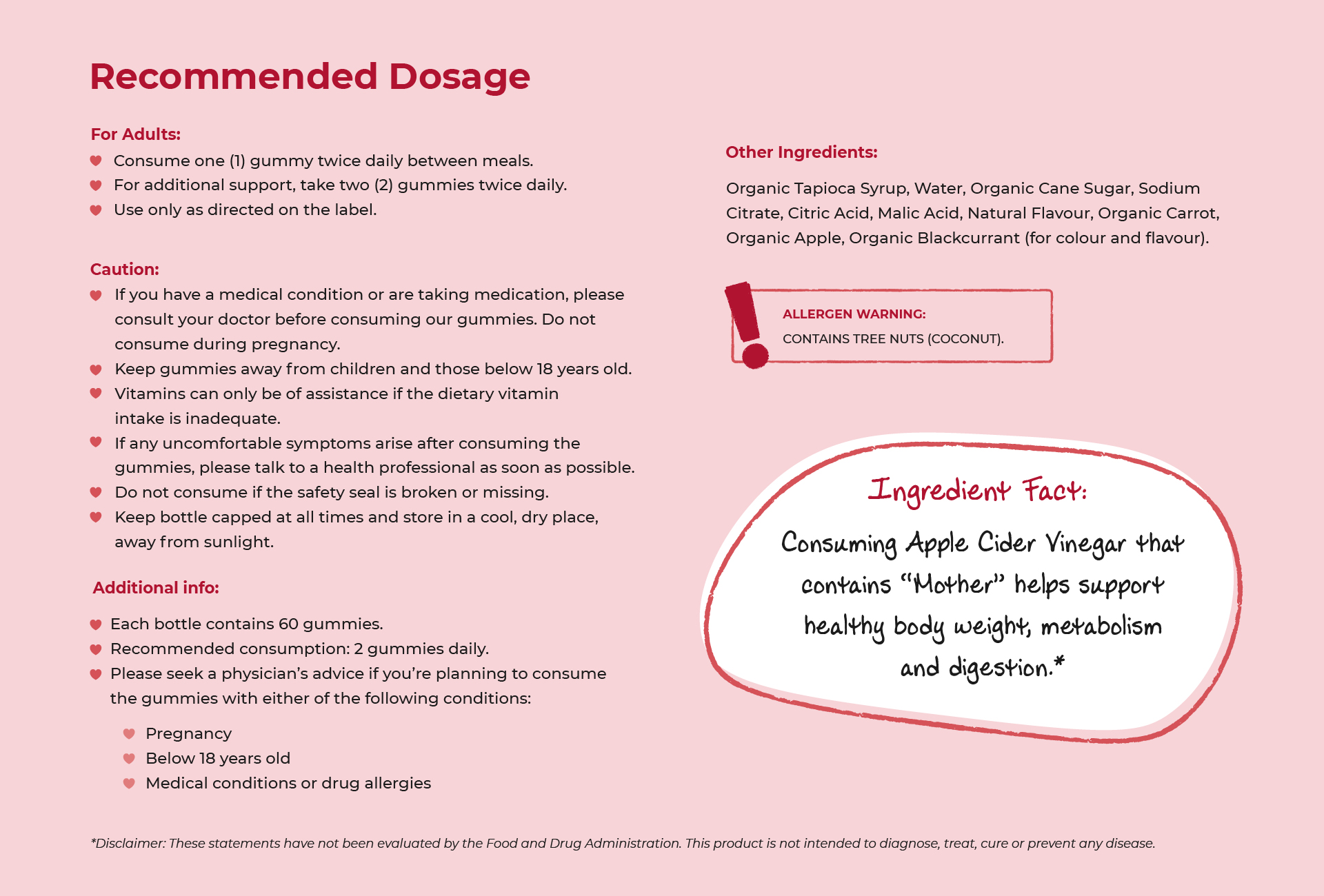 Only logged in customers who have purchased this product may leave a review.
Overview
Jeans & Trousers
Shoes
Belts
International Sizes
| SIZE | XXS | XS | S | M | L | XL | XXL |
| --- | --- | --- | --- | --- | --- | --- | --- |
| UK | 2 | 4 | 6 | 8 | 10 | 12 | 14 |
| EU | 30 | 32 | 34 | 36 | 38 | 40 | 42 |
| US | 00 | 0 | 2 | 4 | 6 | 8 | 10 |
| FRANCE/SPAIN | 30 | 32 | 34 | 36 | 38 | 40 | 42 |
| GERMANY | 28 | 30 | 32 | 34 | 36 | 38 | 40 |
| ITALY | 34 | 36 | 38 | 40 | 42 | 44 | 46 |
| JAPAN | 1 | 3 | 5 | 7 | 9 | 11 | 13 |
| KOREA | 33 | 44 | 55 | 66 | 77 | 88 | 99 |
Jeans & Trousers Sizes
| SIZE | XXS | XS | S | M | L | XL | XXL |
| --- | --- | --- | --- | --- | --- | --- | --- |
| BUST | 30 | 32 | 34 | 36 | 38 | 40 | 42 |
| WAIST | 25 | 27 | 29 | 31 | 33 | 35 | 37 |
| HIPS | 36 | 38 | 40 | 42 | 44 | 46 | 48 |
| LEG | 32 | 34 | 36 | 38 | 40 | 42 | 44 |
Shoes Sizes
| EU | 35 | 36 | 37 | 38 | 39 | 40 | 41 | 42 | 43 | 44 | 45 |
| --- | --- | --- | --- | --- | --- | --- | --- | --- | --- | --- | --- |
| US | 5 | 6 | 6.5 | 7.5 | 8.5 | 9 | 9.5 | 10 | 10.5 | 12 | 13 |
| UK | 3 | 4 | 4.5 | 5.5 | 6.5 | 7 | 7.5 | 8 | 8.5 | 10 | 11 |
| MEXICO | - | - | - | 4.5 | 5.5 | 6 | 6.5 | 7 | 7.5 | 8 | 9 |
| JAPAN | 21 | 22 | 22.5 | 23 | 24 | 25 | 25.5 | 26 | 27 | 28 | 29 |
| KOREA | 228 | 235 | 238 | 245 | 251 | 254 | 257 | 260 | 267 | 273 | 279 |
Belts Sizes
| SIZE | S | M | L | XL | XXL | XXXL |
| --- | --- | --- | --- | --- | --- | --- |
| WAIST | 28-30 | 32-34 | 36-38 | 40-42 | 44-46 | 48-50 |
| END TO END | 41 | 44 | 47 | 51 | 54 | 55 |